Saint Patrick And Saint Joseph
The feast days of two famous saints, St. Patrick and St. Joseph, are upon us. The feast of St. Patrick is celebrated on March 17, and that of St. Joseph is on March 19. The traditions and celebrations associated with the feast days of each of these saints are quite different. St. Patrick is widely celebrated by those of Irish descent (and those who are Irish for a day), while St. Joseph is celebrated primarily by Italians, especially those native to Sicily.
St. Patrick was born in Scotland in 387 to Roman parents. At the age of 16, Patrick was kidnapped from his home and taken to Ireland as a slave. During this time, his faith in God grew tremendously despite the pagan land in which he lived. When he was about 20 years old, he had a dream in which God revealed to him a plan of escape. Patrick then boarded a ship on the west coast of Ireland, and he was eventually reunited with his family. Later, Patrick had another dream in which he heard the Irish people calling him to return to them and teach them about God. Soon thereafter, Patrick began his studies for the priesthood. He was ordained in the Catholic Church, and later became a Bishop. Patrick was assigned the mission of taking the Gospel to Ireland, and he returned there in 433. Legend has it that he used the shamrock to teach the Irish people about the Trinity (i.e., the Father, Son, and Holy Spirit). Patrick's ministry to Ireland resulted in thousands of people being converted to Christianity and the construction of many churches throughout the country. After serving God in total devotion, Patrick died in Ireland on March 17, 461. Following his death, Patrick was largely forgotten. Slowly, legends grew concerning Patrick, and centuries later he was honored as the patron saint of Ireland. The celebration of St. Patrick's Day in Ireland was simple and involved church services that were followed by a communal time of food, drink, music, and dance. Because the feast of St. Patrick occurs during Lent, restrictions on fasting were lifted for the day. Hence, drinking and merriment became associated with this day. The first official St. Patrick's Day parade was held in 1762 in New York City. Irish immigrants in the British colonial army marched down city streets as a show of solidarity. Subsequent parades and celebration in honor of St. Patrick began to spring up around the United States and eventually in Ireland. Unfortunately, the celebration of St. Patrick's Day has been grossly distorted.
St. Joseph's Day was established as a day to honor Joseph, step-father of Jesus and husband of Mary. St. Joseph is considered the patron saint of Poland and Canada and workers, especially carpenters. Additionally, his feast day is celebrated in honor fathers in many countries, primarily Spain, Portugal, and Italy. Though not officially placed on the Roman calendar until 1479, St. Joseph's Day has been celebrated since the tenth century. This day is particularly important for those of Sicilian descent. According to legend, there was a famine and drought in Sicily during the middle ages. The people of Sicily prayed to St. Joseph and asked his intercession before the throne of God. Rains came and saved the crops, and the people honored St. Joseph by preparing a large feast. St. Joseph's Day altars, which are three-tiered to represent the Trinity, are an integral part of the traditions associated with this day. According to CatholicCulture.org, typical St. Joseph's Day altars are adorned with "flowers, limes, candles, wine, fava beans, specially prepared cakes, breads, and cookies (as well as other meatless dishes), and zeppole." Before partaking of the food, three participants are selected to portray the Holy Family and twelve men or boys are chosen to represent the Apostles. The food is blessed by a priest, and those portraying the Holy Family are served first. This day-long festival not only honors St. Joseph, but also ensures that all people, particularly the poor, are well-fed. Large celebrations of St. Joseph's Day are also held in those parts of the United States with large Italian populations, primarily in New Orleans and New York City.

Whether you choose to celebrate St. Patrick's Day or St. Joseph's Day or both, remember that these were real, God-fearing men for whom these days were established. Both men are worth celebrating.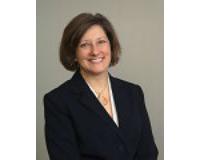 Author:
Lisa Yako
Phone:
419-366-5625
Dated:
March 17th 2018
Views:
216
About Lisa: I am new to the world of real estate, but not to the history, traditions, and homes of north-central...